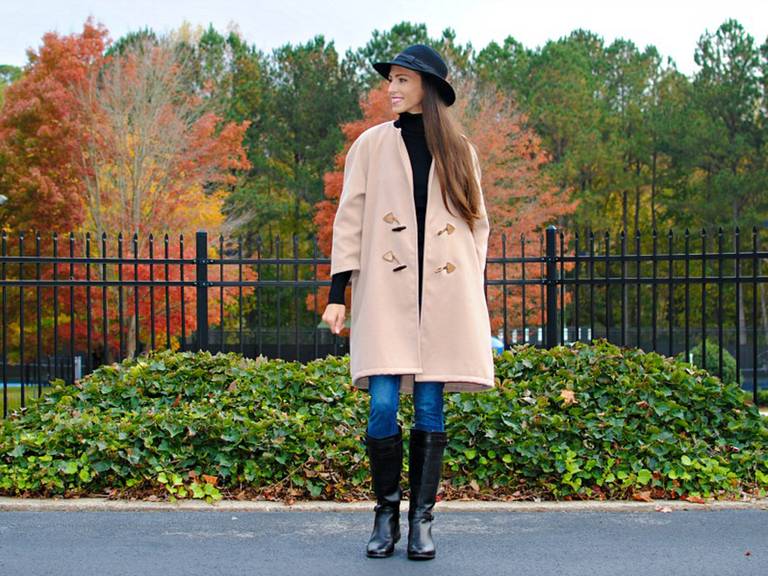 Stylish and versatile, the Sophia Swing Coat is perfect for day or night. Whether you wear it paired with jeans to run errands, or over a party dress, it's got style written all over it. The sewing pattern is our Indygo Junction Sophia swing coat; it's finished with Dritz sew-on toggle closures.
Supplies:
2. Put together fabric and pattern pieces.
3. Follow the pattern instructions to construct the coat.
4. Pin toggles in place.
5. You've got some flexibility regarding where you place the toggles, so play with them, and then pin them in place when you've decided exactly where you'd like them to go.
6. Sew on toggles. You can sew the toggles on by hand or using your sewing machine. Consider using either jeans or button thread, which is thicker than all-purpose thread and adds nice contrast to the coat. 
Love the look.
You will reach for this coat again and again this season. Its versatility makes it a real gem!
Looking for more wardrobe inspiration? Check out our assortment of Indygo Junction apparel patterns.

If you like the Dritz sew-on toggles, our collection of Dritz specialty closures offers a variety of options for many of this season's fashions - each lending a professional finish to your garment sewing.