Repair Holes with Iron-On Mending Tape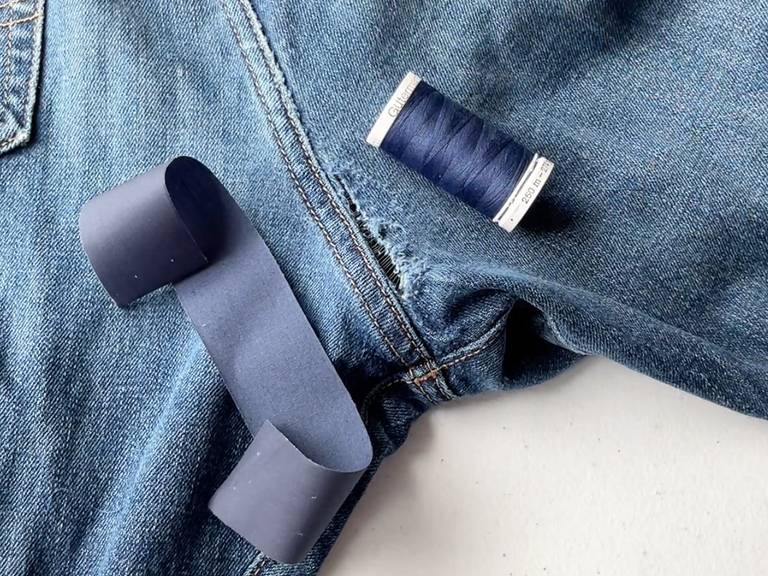 Learn how to use Dritz Iron-On Mending Tape to repair holes in jeans and clothing. Follow the simple instructions in this video tutorial for jeans that are as good as new!
Instructions:
1. Cut tape to length and round corners.
2. Fuse to wrong side of fabric and reinforce with machine darning stitch.
Jeans are as good as new!